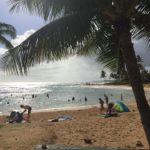 Finding the Best Deals on Airfare, and the South Shore Gets Some Love
I received an email a few weeks back from Seth Ettwein, a listener of the show who thinks I've been a little hard on the South Shore and wanted to sell me on it's virtues.  I agreed that I have been a little unfair, so I asked him if he would like to come on the show to share his opinions with everyone.  For those who think I've been a little rough, the South Shore finally gets some well deserved love.
Seth also spent about 15 years working in the marketing department for Alaskan Airlines, and has a ton of great tips to pass along for finding the best deals on airfare which we discuss in the first half of our conversation.

Podcast: Play in new window | Download